John and Sarah Davis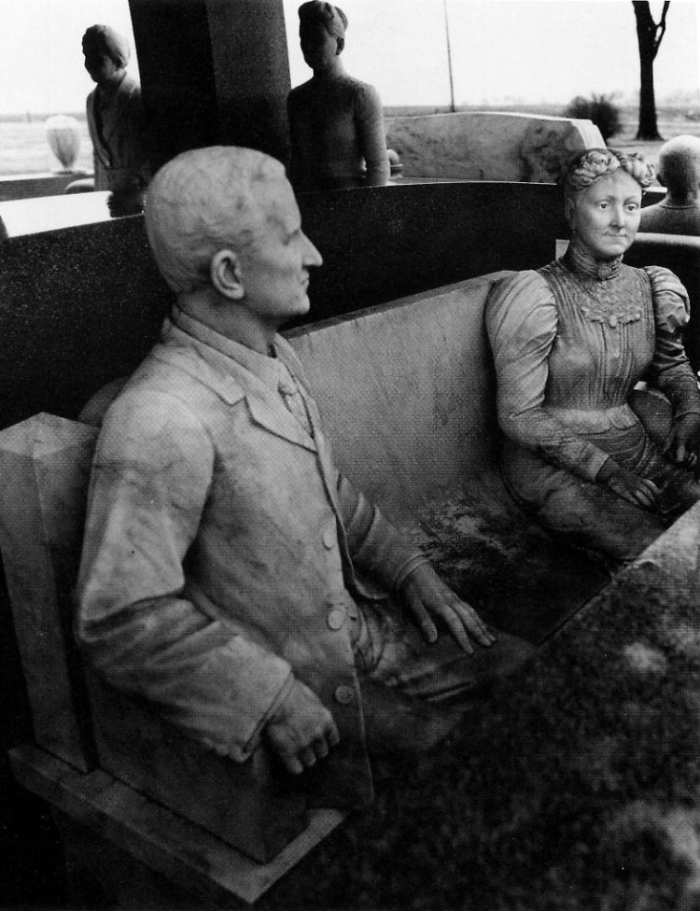 The Davis Memorial can be found in Hiawatha, Kansas. It is by far the greatest monument to true love that I have ever seen. John M. Davis commissioned the work in 1932, and the memorial was complete by 1940.
Mr. Davis would never say how much the project cost, but it has been estimated to have cost nearly half a million dollars, quite a sum of money at the end of the Great Depression, nearly all his family fortune.
Apparently, her family's dislike for him, and her decision to marry him, played a part in his decision to spend his money in this way. When John first began courting Sarah, he was working for her father. Her family did not approve of this union, thinking she could do better than marry one of the employees.
However, although her family's dislike for him never changed, his financial status did, he made a great deal of money in his own right in the farming industry.
Since their marriage produced no children, and he had no other heirs, he did not wish his money to go to her family, and instead commissioned this incredible memorial to his wife and their lives together.
The sequence begins with John and Sarah in their youth, sitting a respectful distant from each other on the sofa, obviously during their courtship....
Back
Next
Eternal Love
Scott
Without You
Reasons to Go
Sitemap
Contact Vanessa
Contact Scott
You are the
person to visit

From Soul in the Stone: Cemetery Art from America's Heartland by John Gary Brown