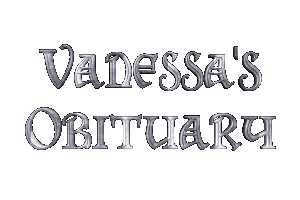 'And everything is shattered...'
I'm writing my own obituary/eulogy, since there is no one left to do it for me, which is probably just as well. There is no one left who knows me well enough or who I trust enough to do it. I have chosen the path I am now on. My life ended in earnest on that August night, everything that gave my life meaning was snuffed out in that instant. It's hard to have a future when your future's not beside you. Now I am just a suicide in progress, getting everything down, for myself, for him, and for every single person who stood in between us, who doubted us, who tried in vain to sabotage us. Before I go, I am going to seriously try to get us memorialized properly. Get him out of that family plot where he is now, or at least get the monument up that we picked out together. I am currently in a holding pattern, for how long I can stand it, well that remains to be seen.

"You hear that Mr. Anderson?
That is the sound of inevitability,
the sound of your death..."